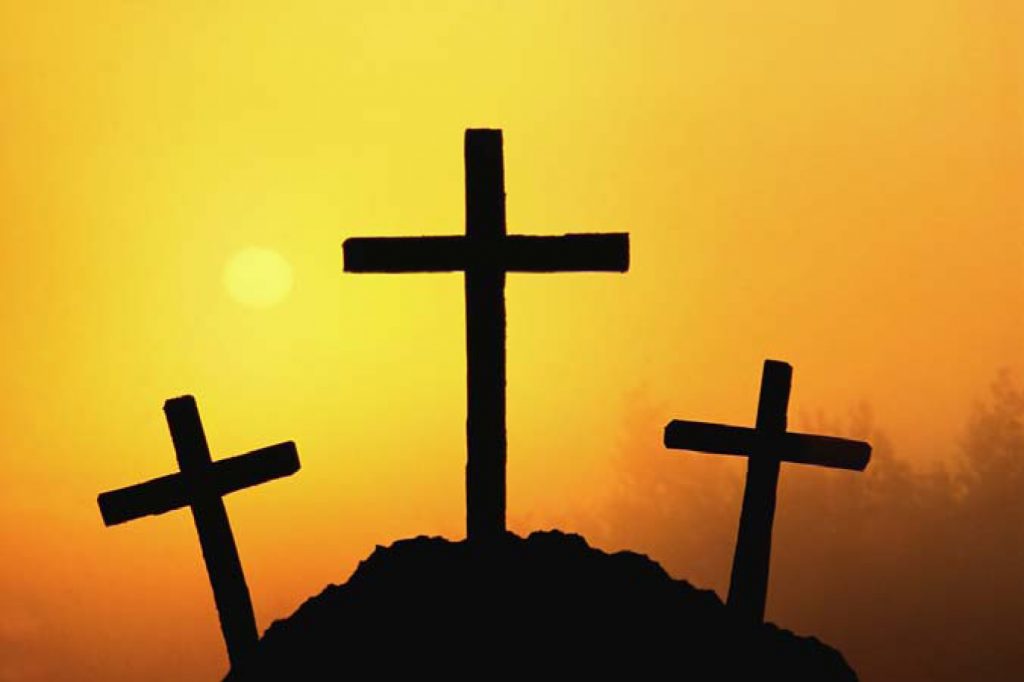 A NEW YEAR AND A NEW OUTLOOK
WILL IT BE
GOD'S OPTIMISM
OR
SATAN'S PESSIMISM?
A new year is upon all of us. We finished 2020 with many being upset, depressed, and pessimistic. It goes without saying 2020 was a vastly different year. Many of the events since March were challenging. On social media the year was totally trashed in most posts. People could not wait for December 31. In many folks' minds this could be a 'magic change' from the past. However, life is a continuum. When we woke up Friday, January 1 our surroundings remained the same. Finances continued from the previous year. Health situations were progressing. Politics have not changed. And, unless something significant changed, your personal relations with family or friends are still as they were.
So, what is going to make a difference in 2021? I submit to you it will be YOUR OUTLOOK. You may ask, "Why do you say this?". Well, as usual, I turn to God's Word and The Bible, our operations guide.
James, the Lord's half-brother, states, "- – – you do not even know what will happen tomorrow. What is your life? You are a mist (vapor) that appears for a little while and then vanishes" (James 4:14).
The Apostle Paul in Philippians 4:1, 4-9 admonishes to live life this way:
Therefore, my brothers, you whom I love and long for, my joy and crown, that is how you should stand firm in the Lord, dear friends! Rejoice in the Lord always. I will say it again: Rejoice! Let your gentleness be evident to all. The Lord is near. Do not be anxious about anything, but in everything, by prayer and petition, with thanksgiving, present your requests to God. And the peace of God, which transcends all understanding, will guard your hearts and your minds in Christ Jesus.
Finally, brothers, whatever is true, whatever is noble, whatever is right, whatever is pure, whatever is lovely, whatever is admirable—if anything is excellent or praiseworthy—think about such things. Whatever you have learned or received or heard from me, or seen in me—put it into practice. And the God of peace will be with you.
Now, let us follow the logic of these two Scriptures. James rightly concludes that our lives are relatively short in the scheme of history. Most of the time we act like this is all the existence we have. As Christians we know that Jesus died on our behalf so that we may have Life after life. But the question is, do we believe that?
Paul told the believers in Philippi, because you embrace the truth of Jesus here is how you must conduct your lives. Now, since we are believers today these words apply as much today as they did over 1900 years ago.
Understanding and embracing these Scriptures is life changing. It will allow you to view the events surrounding your life from God's perspective or GOD'S OPTIMISM.
Focusing on your everyday events with fear and anxiety is approaching life from SATAN'S PESSIMISIM according to Paul. Paul tells us to trust God by presenting our problems to God prayerfully.
I realize this is not always easy given your particular circumstances. But if you believe this is what God expects, remember, God does know your circumstances. Jesus said:
Therefore I tell you, do not worry about your life, what you will eat or drink; or about your body, what you will wear. Is not life more important than food, and the body more important than clothes? Look at the birds of the air; they do not sow or reap or store away in barns and yet your heavenly Father feeds them. Are you not much more valuable than they? – – – So, do not worry, saying 'What shall we eat?' or 'What shall we drink?' or 'What shall we wear?' For the pagans run after all these things, and your heavenly Father knows that you need them. But seek first his kingdom and his righteousness, and all these things will be given to you as well. Therefore, do not worry about tomorrow, for tomorrow will worry about itself. Each day has enough trouble of its own. (Matthew 6:25-26, 31-34)
This new year, 2021, will be as good as your OUTLOOK on life. Jesus, Paul, and James have shown us how to have a victorious life. A victorious life is a spiritual and mental adjustment made on your part. We are not guaranteed a life without problems. In fact, everyone has problems of some kind. If you are having trouble with shelter, or finances, or health, or personal relationships with family and friends, or addictions, or even politics, take the time to reread the Scriptures above. You need to change your OUTLOOK.
I offer this to you so that 2021 will be a fantastic year serving the Lord no matter your circumstances.  Pray for us and we will pray for you.
TOP TEN REASONS SAINTS LEAVE "THE ONE TRUE CHURCH"
1) "I could no longer reconcile my personal values and priorities with those of the Church" (38%)
2) "I stopped believing there was one true church" (36.5%)
3) "I did not trust the Church leadership to tell the truth surrounding controversial or historical issues" (31%)
4) "I felt judged or misunderstood" (30%)
5) "I drifted away from Mormonism" (26%)
6) "I engaged in behaviors that the Church views as sinful" (23%)
7) "The Church's position on LGBT issues" (23%)
8) "The Church's emphasis on conformity and obedience" (21%)
9) "Lack of historical evidence for the Book of Mormon and/or the Book of Abraham" (21%)
10) "The roll of women in the Church" (18%)

List compiled by Eric Johnson and printed in the Jan-Feb 2021 issue of Mormonism Researched
www.mrm.org) Bill McKeever, Director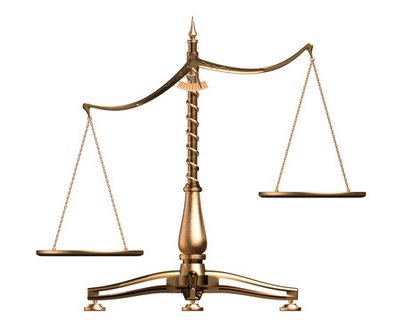 NO COMPARISON
by Judy Robertson
The difference between Mormonism & Christianity
Mormonism/God Is:
7. UNABLE TO SAVE COMPLETELY, MAN MUST DO WORK HIMSELF
    "Grace is granted to men proportionately as they conform to the standards of personal righteousness that are part of the gospel plan."
     (Mormon Doctrine by Bruce R, McConkie, p. 339)

    "For we know that it  is by grace that we are saved after all we can do."
    (2 Nephi 25:23)

     "Salvation in the celestial kingdom of God, however, is not salvation by grace alone.  Rather, it is salvation by grace coupled with obedience to the laws and ordinances of the gospel."
     (Mormon Doctrine by Bruce R. McConkie, p. 671)

    "We believe that through the Atonement of Christ, all mankind may be saved, by obedience to the laws and ordinances of the Gospel."
     (Article of Faith, Number 3)
Christianity/God is:
7. ABLE TO SAVE COMPLETELY
     "For by grace are ye saved through faith, and that not of yourselves: it is a gift of God, not of works, lest any man should boast."  
     (Ephesians 2: 7-9)

     "I, even I, am he that blotteth out thy transgressions for mine own sake, and will not remember thy sins."
     (Isaiah 43:25)

     "But after that the kindness and love of God our Saviour toward man appeared.  Not by works of righteousness which we have done, but according to his mercy he saved us, by the washing of regeneration, and renewing of the Holy Ghost, which he shed on us abundantly through Jesus Christ our Saviour; that being justified by his grace, we should be made heirs according to the hope of eternal life."
     (Titus 3:4-7)

     "But God commendeth his love toward us, in that, while we were yet sinners, Christ died for us.  Much more than, being now  being now justified by his grace, we shall be saved from wrath through him."
     (Romans 5: 8-9

     "But now being made free from sin, and become servants to God, ye have your fruit unto holiness, and the end everlasting life.  For the wages of sin is death, but the gift of God is eternal life.  For the wages of sin is death; but the wages of sin is death; but the gift of  God is eternal through Jesus Christ our Lord."
     (Romans 6: 22-23)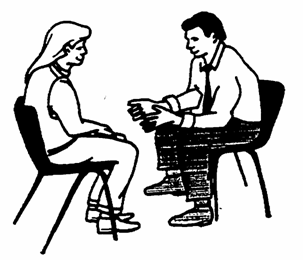 WITNESSING TIPS BY JASON BORN-AGAIN 
Too late for Christmas but this book is worth ordering, even a few as Birthday gifts etc.  Expect this – when in conversation with a Mormon, you WILL hear accusations of "hate" and "persecution".  These are intrinsically woven into the Historical story of Mormon interaction with outsiders.  This creates a "feel sorry" con for them,  that slides false claims of "Truth" past many people.   I simply ask good questions – How do you know so & so hates you?  Or, I am not interested in persecution.  Please tell me, apart from any persecution, can your church stand up as true all on it's own?    Gently and patiently seek to 'isolate' these HOT issues away from any claim of One True Church, and emphasize JESUS as The Truth.  See you next time, happy witnessing.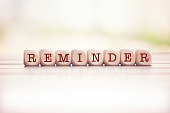 The trade winds were hushed as the noonday sun bore down on the tiny Youth With A Mission (YWAM) training base in Savai'i, Western Samoa. George, the director, bolted in the door. "Jim, a man wants to see you. He says he wants to kill you!" George's eyebrows furrowed as he stammered, "We know this man, Tolitonu, he's mean. And—he's serious!" George's eyes widened as he waited a moment for our response. "What do you and Judy want to do?" I fanned vigorously with the woven pandamus fan while simultaneously wetting my face and neck with a washcloth. Jim and I sat on the edge of our guest room bed with only the swishing hand fan moving the stifling moist air. "Seems there's only one answer," Jim said, heedless of the danger involved. "I agree," I nodded. "This is what we came here for, but I'm scared." "George, we'll talk to the man. You asked us to teach your students about the dangers of Mormonism. We might as well start by talking with this angry Mormon." George's jaws tensed as he nodded in agreement. Tolitonu stood on the side of the dirt road, grim-faced and waiting for the man he hated. The dingy gray skirtlike cloth he tucked in at the waist underscored the skull and crossbones tattooed on his bare chest. Daggers, scorpions, and snakes were etched into the flesh of his arms right down to his white-knuckled fist.
To ORDER The POTHOLES book PLEASE go to this website:
http://www.judyrobertson.com/
We at Concerned Christians meet every Monday evening for an hour of prayer at 6:30 p.m. If you are not local, please set that time aside to voice your concerns from your prayer space. If you are local and would like to attend, we ask you to call 480-833-2537 for directions. We truly look forward to meeting and praying with you in the War Room. We ask that you add Concerned Christians to your prayer list along with any other Mormon witnessing group you are familiar. The importance of intercessory prayer cannot be stressed enough. We have seen God grant many blessings to us over the years. If you have a ministry related request please send us a short email. [email protected]"We always thank God for all of you and continually mention you in our prayers."
I Thessalonians 1:2
If you are changing your email address in the future, please do not forget to make those changes in the preferences link at the bottom of the page. Please do not mail anything to our old street address. If you ever have questions please call Concerned Christians at 480-833-2537 or email at [email protected]
Concerned Christians has effective and seasoned speakers for any sized gathering 2-500. Great education for Youth Groups, Bible Study Class, Small Groups, Senior Adult Gatherings, Pastors meetings. Call to schedule.
Concerned Christians is a Non-Profit 501 (C) (3) organization and donations are tax deductible. We thank you for your support.
Concerned Christians Of Arizona
PO Box 18
Mesa Arizona 85233
United States